How to Get Animated GIF From SWF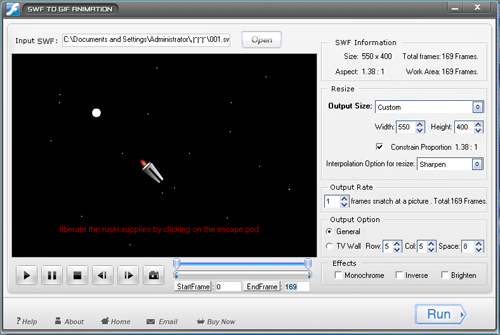 Input a SWF file to program.


Play the SWF file


Pause the SWF file.


Stop the SWF fil


e
Next frame


Previous frame


Capture a picture from the SWF file



Control bar for SWF length


Current scale to starting


Current scale to ending


Current time


SWF to GIF Resize:
SWF file information, include SWF duration, total frames, SWF size, frame rate, etc.

Resize option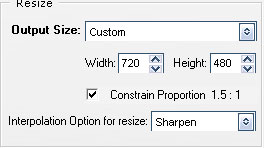 Output size option, we provide some popular szie, you can also input manual.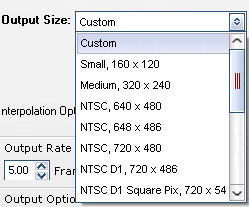 we provide three interpolation mode for resize.

Smooth - Smooth edge without sawtooth, make picture looks vaguer.
Sharpen - Its effect is very good, between smooth and sawtooth, picture is distinct. This is a popular way.
Sawtooth - strong contrast, distinct picture, but you may lose some details.
Output Option:
Frame rate,if you input 5, so 5 picture per in a second.

Note: SWF file can be divided general SWF and especial SWF
General SWF : Number 5 = 5 frames snatch at a picture.
Especial SWF : Number 5 = You will catch 5 frame from the SEF file total.
Output option, we provide General and TV wall for you select.

Additional option.
Output format and path: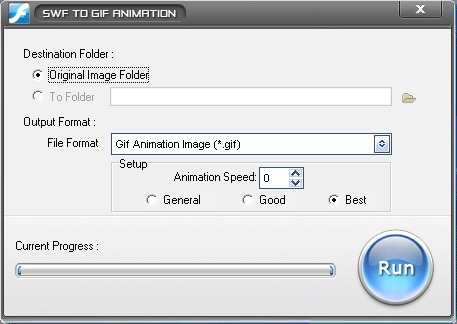 -If your select this box, pictures will save to original folder.

-IIf you select this box, pictures will save to new folder
When you selected "To Folder" ,you need click

to select output folder.